Description
Technical features
Options
Dimensions
Documentation
Description
Ammolite chillers with high efficiency ammonia refrigeration technology developed by INTARCON for industrial applications of medium and low temperature.
Smart investment.
Environmental sustainability.
Reliability and safety.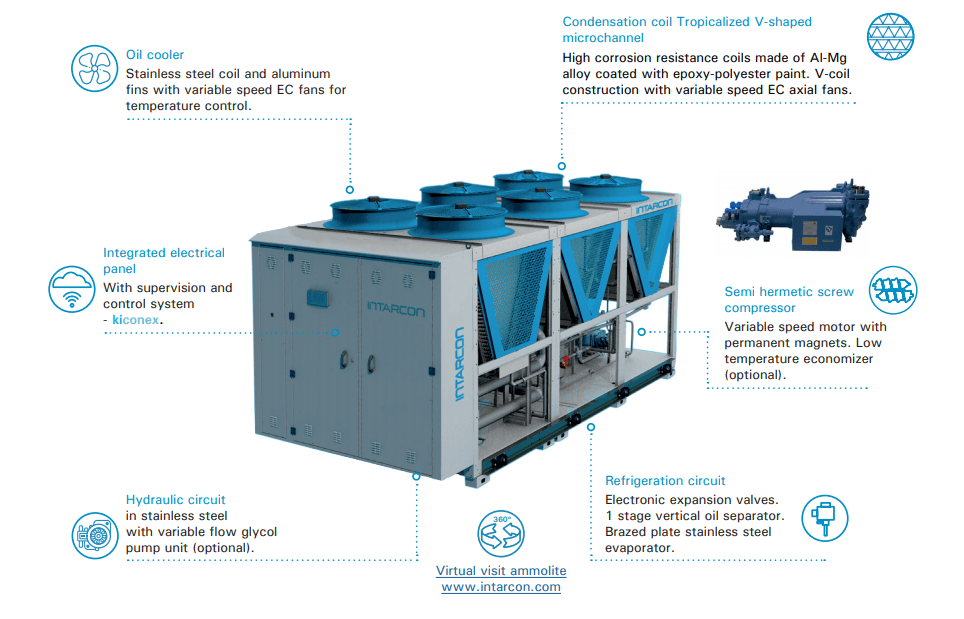 Shell and tube heat exchanger.
Stainless steel tube condenser and aluminum fins
Hydraulic unit with backup pump.
Variable flow rate.
Adiabatic condensation.
Partial heat recovery (20 %).
Total heat recovery (80 %).
ECO in compressor (low temperature models).