NH3 ammolite chiller
Chillers plants
NH3 chillers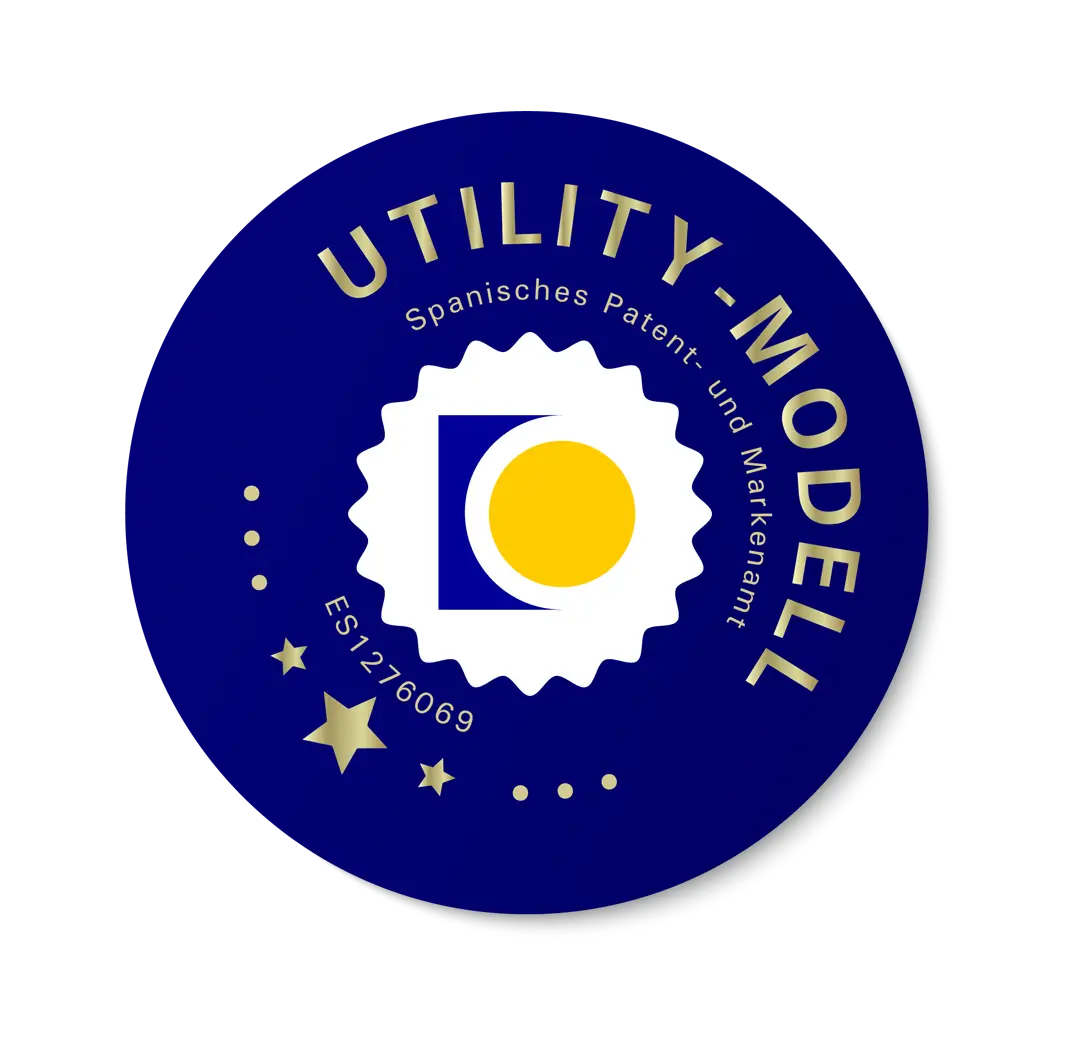 Description
Technical features
Options
Dimensions
Documentation
Description
Industrial refrigeration chiller with low ammonia charge technology developed by INTARCON, for positive and negative temperature air-condensed applications. Compact construction built in galvanised steel body and chassis with polyester paint, for outdoor installation.
Plug & Play.
Low ammonia charge.
No machine room.
No water consumption.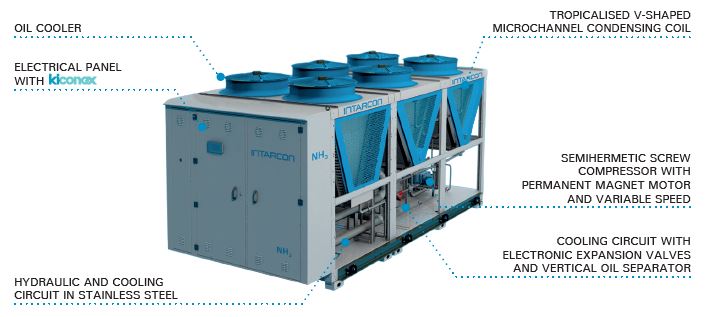 Do you want to know more about our
NH3 ammolite chiller ?
400 V-III-50 Hz power supply. Available in 60 Hz. Other voltages on request.
Semihermetic screw compressors with variable speed permanent magnet motor. Suction filter, oil filter, discharge check valve. Suction and discharge valves integrated in the compressor.
Miscible oil with return through suction, no bleeding required.
High efficiency vertical oil separator.
Tropicalised condenser with aluminium microchannel coils, with Polyester Powder Coating.
Oil cooler with stainless steel tube coils and aluminium fins.
Variable speed EC motor fans for condensing pressure and oil temperature control.
Evaporator with stainless steel welded plates with stainless steel welding.
Electronic expansion valve, and electronic liquid injection valve for compressor cooling in extreme conditions.
Stainless steel refrigeration circuit with decanter. Filter service valves, sight glasses, pressure switches and high and low pressure transducers.
Stainless steel hydraulic circuit with fill/drain valve, air vent, flow switch, inlet and outlet thermometers and pressure gauges
Closed economiser with plate heat exchanger for liquid subcooling and medium pressure injection (only in negative temperature models).
Electrical control panel. Integrated compressor variator. Differential protection. Individual magnetothermal and thermal protection for compressor and fans.
Electronic control with digital control panel, cooling capacity control, condensation control, VI variation by solenoid, start/stop sequence, compressor, fan and pump safety and stop sequence, compressor/s, fans and pumps safeties. Web interface and external communication.
Multi-tube stainless steel tube evaporator.
Stainless steel tube condenser and aluminium fins.
Variable glycol flow rate.
Partial heat recovery (20 %).
Total heat recovery (80 %).
Hydraulic unit with back-up pump.