intarSANIT-TPD
Sterilisation und Luftreinigung
Sterilisation und Luftreinigung in Räumen für die Lebensmittelverarbeitung, Industrieküchen, Reinräumen und anderen Räumlichkeiten.
Beschreibung
Merkmale
Optionen
Abmessungen
Dokumentation
Beschreibung
intarSANIT-TPD is the solution for the sterilization and purification of the air in food handling rooms, industrial kitchens, clean rooms and other establishments. Ultraviolet irradiation renders the DNA of micro-organisms useless, preventing their reproduction. HEPA filtration with 99.995 % efficiency in 300 nm particles.
Air cold room filtration, sterilization and purification.
Double sterilizing effect: UV-C radiation and HEPA filtration.
Easy ceiling installation.
Sterilization system integrated in double flow evaporator unit.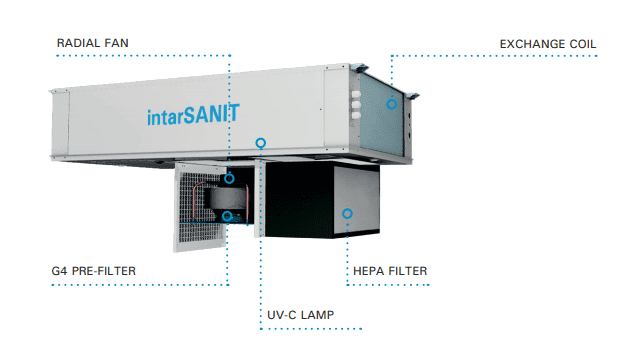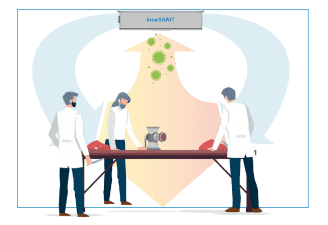 Control
iPro electronic control with distance digital display.
Air supply temperature control.
Air flow control.
Room temperature control.
Filter status control.
External communication.
Control option: remote touch display.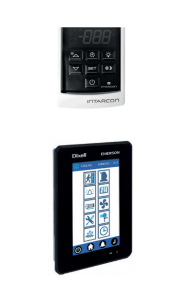 Versorgung 230 V-I-50 Hz. Für andere Spannungen bitte rückfragen.
Struktur und Gehäuse aus lackiertem Aluminium.
Kompaktes und leichtes Design.
Vorfilter G4.
Keimtötende UV-C-Bestrahlung.
HEPA-Filter.
EC-Radialventilator mit variabler Geschwindigkeit.
Kohlefilter.
Verdampferbatterien und Expansionsventil.