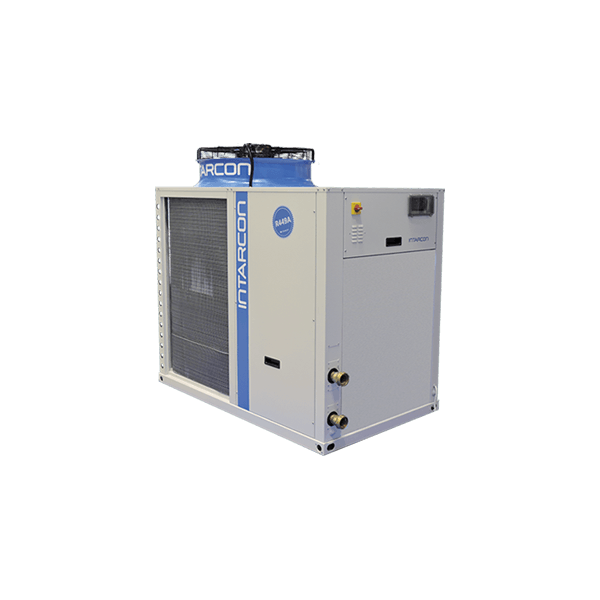 intarPACK
Air-cooled glycol chillers
Air-cooled glycol or brine chillers with low-noise operation and compact self supported casing.

Description
Technical features
Optional
Dimensions
Documentation
Description
intarPACK is a air-cooled glycol or brine chillers with low-noise operation and compact self supported casing built in galvanized steel sheet and polyester paint coating for outdoor installation.
Indirect cooling systems.
Operation with glycol water or brine.
Reduced refrigerant charge.
Built-in hydraulic group depending on the version.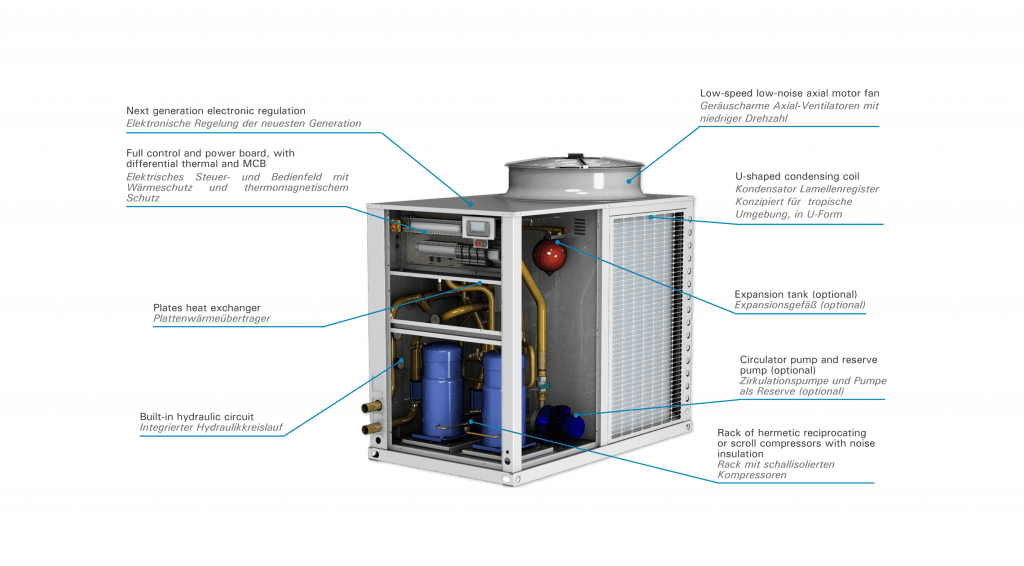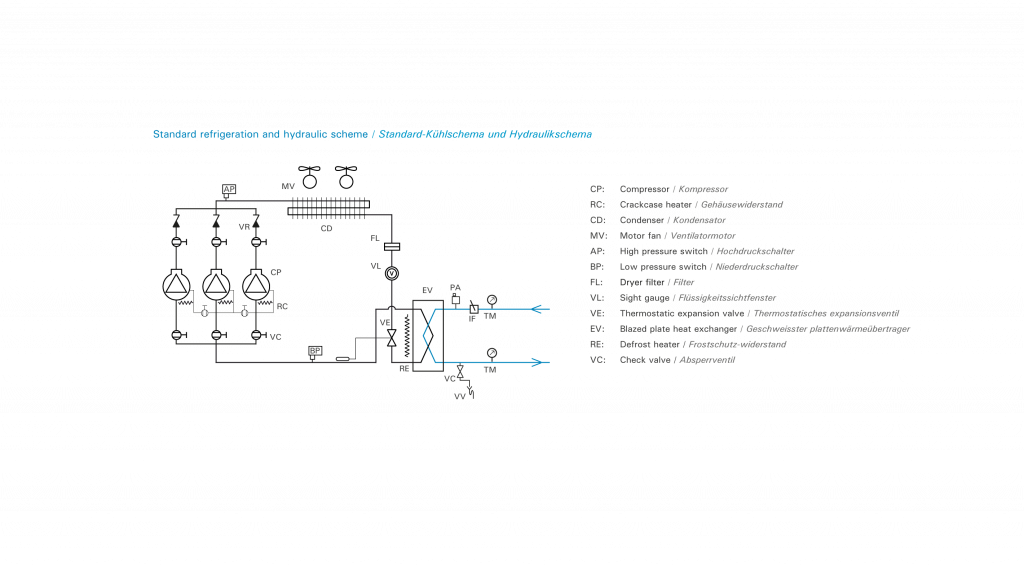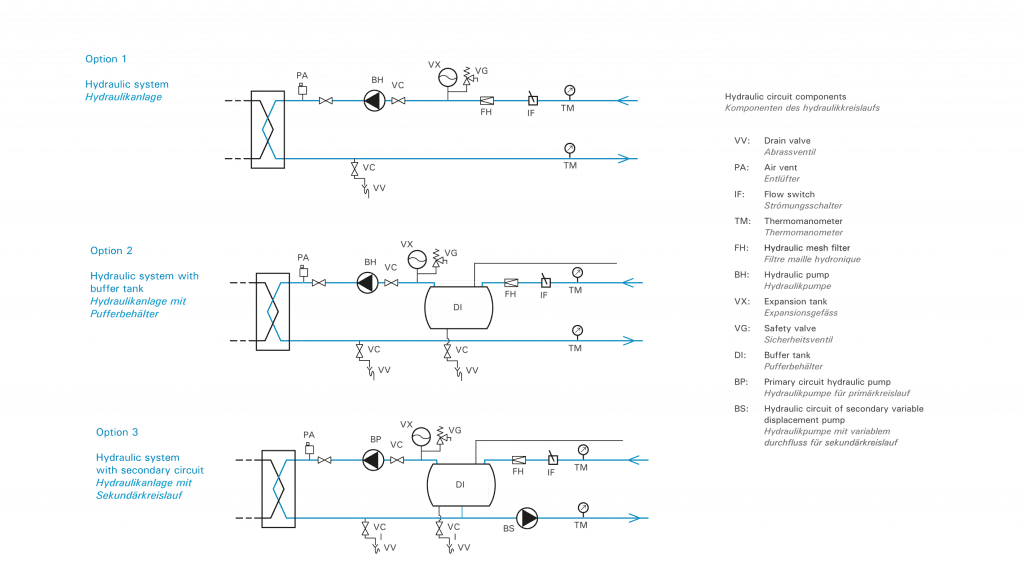 400 V-III-50 Hz power supply. Available in 60 Hz. Other voltages by request.
Rack of scroll compressor mounted on shock absorbers, acoustically insulated with rotalock service valve, internal clixon, crankcase heater and check valves and discharge muffler (models with reciprocating hermetic compressor).
Large surface U condenser coil in copper pipes and aluminum fins, tropicalised for ambient temperature of 45 °C.
Electronic axial motors fan (except series 1) for proportional condensation pressure control with internal electronic protection, mounted in nozzle propellers and dynamically balanced blades and external protection grilles.
Proportional control of condensation pressure.
Stainless steel plate heat exchanger with defrost heater.
Refrigeration circuit equipped with high and low pressure switches, pressure transducers, check valves, service valves, thermostatic expansion valve, sight gauge and filter.
Hydraulic circuit made of copper pipe with flow switch, thermomanometer, air vent and drain valve. Threaded connections up to 2 1/2".
Electric panel, with general differential protection (only for units with 1 compressor and 1 fan) or individual, and MCB for compressor/s, fan/s and hydraulic pumps.
Electronic board with multi-step capacity control, high and low pressure transducers, anti-ice control and digital display interface.
Liquid injection system for negative temperature models with R-449A.
Hydraulic unit with integrated circulator pump (reserve pump optional), shut-off valves, retention valves, buffer tank, safety valve, mesh filter, air vent and drain valve.
Buffer tank.
Secondary circuit pump with variable capacity.
Anti-corrosion coil coating.
Emergency operation by adjustable thermostat, with manual or automatic activation in the event of electronic controller failure.
External communication with ModBus protocol and RS485 connection.